Dear Military Wife,
Hello, Sister. I am so glad to call you friend, you who understands this wandering life of service.
Are you new to those rows of hanging ABU's and steel-toed boots standing at attention in your closet? Have you just said goodbye to Oklahoma, holding your Airman's hand tight as you wave goodbye to mama for the first time towards forever?
Or are your hands dry from packing paper and household cleaners, you who scrub down the walls of your heart every few years and struggle to find the perfect grouping of framed memories to keep those you love fully present wherever home is today?
Today we name it, this crazy-necessary-dangerous-heart~breaking thing we do. We say it out-loud and destroy the power silence has to convince us we are alone.
Ken and I are not home-owners. We never have been. We've been moving since 1989, and truthfully we've never known where we might want to settle when these Air Force days are over. Always, during the unpacking and setting up of home, my thoughts turn to how I would do all of "this" - moving furniture, hanging pictures, setting up electronics - without Ken. Then when the final picture is hung, I wonder how I would fill all of those holes without him? And fear lurks just over my shoulder, familiar in his new-home welcome visit. With Ken gone there are holes that will never be filled.
I have learned through the years of moving to recognize fear and give him his proper place. He is only a motivator for making a new plan, then I show him the door and invite him to leave. I have moved enough times now that I usually don't open the door to his knocking. I can make a plan without him.
You know your thoughts wander here too. Whether it's during PCS season, or while he's deployed. When your teaching certificate is tucked in a drawer and you sell lotion at the store, or your teenager said goodbye to the girl he loves two moves ago. Where do I begin to live if I have to live without him?
It's crazy ~ we aren't wives with homes and communities, time in one place spreading the roots deep and wide. I know they have other things that cause fear to knock on their doors, but I wonder how often settled wives imagine the knock from men in blue and where, just where they will move when the 180 days of BHA is spent?
It's necessary ~ I want to plan what is best for our family with the man who has dreamed and worked it with me. He, who has devoted his life to our protection, welfare, and security, is the one whose strength I want to lean on if I can no longer lean into his arms.
It's dangerous ~ fear wants a room of his own. Planning details of where to settle are as important as making a will, but plans fueled by fear will turn into walking nightmares. No matter how many times these conversations are had, the day will be weary and sad and your thoughts will slip away to "what if's". Don't let fear lay a heavy lead blanket around your shoulders, Favored Military Wife. Everything beyond the plan is just vain imaginings. God is able to do immeasurably more than all we ask or imagine
Eph. 3:20
Might I suggest you kick fear out now?
It's heart-breaking ~ I stood by my husband last week as he buried a co-worker. I have been his helper through many funerals and memorials, but never have I stood grave-side, heat radiating through his service dress as I braced my back against the wall of his chest, and watched the honor guard fold the flag above the casket of one of USA's men of honor. Never before have I braced against the crack of a 21-gun salute, my ears screaming at the insult those shots perpetrated against the reverent silence that moment demanded.
But it was the general's bent knees to the ground, placing the three-sided symbol of One Nation Under God in her lap and whispering, oh such a long time of whispering gratitude and comfort to the Dear Military Wife that undid me.
Dear Military Wife. Hello, Sister. There now. It's out in the open. You are not alone. It is so good to make a plan. God and your husband know you are a creature who desires security. Have your talks and remember to laugh while you do, because your man is right there making them with you. Lock them up in your fire box, in the file directly behind the wills. And now push fear out the door, turn on the music, and dance with that man, combat boots and all.
Dear Favored One, if this is not your world I know it is for someone you love. Remind her she's not alone. She's really good at going deep pretty fast - we don't have time to wade into friendship. It's usually a big jump off the high-dive. You will be surprised at what seeing her will mean to your friendship. And she'll be pretty good at listening to your named fears as well. None of us are alone. We need to remind each other of that. And then help each other kick fear to the curb.
Peace I leave with you; my peace I give you. I do not give to you as the world gives.
Do not let your hearts be troubled and do not be afraid.
John 14:27
Linking at these pages of Grace: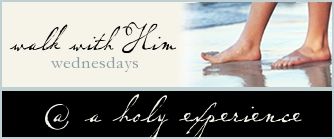 Time Warp Wife, Finding Heaven, A Pause On the Path